What is video counseling? 
Video counseling sessions are therapy sessions provided via video format utilizing a secure HIPAA compliant platform. Sessions are conducted remotely utilizing a computer/laptop, therefore eliminating the need for traveling to my offices. This option is particularly helpful for individuals who have medical symptoms that are unpredictable, physical challenges with traveling and/or are caring for a loved one and do not have sufficient time to get to an appointment.
​What equipment and/or software is needed for video counseling?
In order to effectively make the most of video counseling sessions, the following is needed: a computer/laptop, webcam, headset/earbuds and a microphone. Individuals will also need an understanding of how to download software and maneuver certain settings so as to optimize video and sound quality. Smartphones are not fully compatible with the video software program I utilize and therefore cannot be used.
​Does my insurance pay for video counseling? 

Many insurance companies are currently covering the cost of video counseling due to the COVID-19 pandemic. Feel free to reach out to me to discuss the specifics of your insurance coverage.
​I live in another State, can I obtain video counseling with Christine?
I am currently licensed to practice in the states of New Jersey and New York. Therefore, if you reside in these states we can certainly proceed with video counseling. If you reside outside of these states, unfortunately, we are not able to work together.
What next steps should I take if I'm interested in starting video counseling sessions? 
Please reach out to me. We will briefly discuss your situation, review the specifics of video counseling and set up an intake appointment, should I feel I can be of assistance to you.
* Please note e-mail is not considered a secure way of communicating. Please refrain from providing any sensitive/private information about your situation.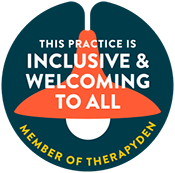 Photo by Kari Shea