Hi, my name is Christine !
If you answered yes to any of the above questions, I want you to know you are not alone. Parenting can be a beautiful, rewarding experience but let's get real - that is not how it feels day in and day out.

​Between unpredictable outbursts, bedtime challenges and the inability to connect with others, parenting is hard. This is especially true if you have a child who is struggling emotionally and/or socially. Being a parent of a struggling child may leave you feeling helpless, like a failure, resentful of others, isolated and it may even be causing a strain on your relationships.

Through play therapy, I can help you better understand your child, gain more confidence as a parent, learn how to have more fun with your child(ren) and help you feel re-connected in your relationships and to who you were before you became a parent.

​As a child and parent therapist, I work primarily with 3 - 8 year old's and their parents. I also work with adults concerned about an aging parent and those with anxiety and depression.
---
What is Play therapy?
​
Play therapy is a type of non-verbal therapy that utilizes toys, games and creative arts as a form of communication. Most people are used to what is known as "talk therapy", whereby they meet with a therapist and verbally express what they are thinking and feeling.
When it comes to therapy for children ages 3 - 8, they often either do not have the vocabulary to express what they are feeling or don't know the proper words to use to describe what they are feeling. Through the use of "tools" like toys, games, crayons, paint drawing, etc., therapists trained in play therapy approaches can understand the struggles children are experiencing. This understanding is then used by the therapist to help the child identify ways to cope and to help parents become better experts on their child. Click here to learn more about
individual play therapy.

​Services Offered:
Play Therapy for Children & Families

Therapy for children consist of one on one meetings with myself and your child (ages 3-8), in my office or virtually. Monthly Parent only sessions are also conducted.

Therapy for Adults

​Adult therapy consist of one on one sessions with

adults 21 + years of age. Most sessions are held virtually at this time.
​

Groups/Workshops

I offer a variety of groups/workshops to help parents cope with the stress of parent life while also teaching them how to become more confident and closer to their child.
Contact me for a free 20 min consultation

Calls and/or e-mails will be responded to within 24 - 48 hours of receipt
Address
127 Union Ave., Ste 4
​Middlesex, NJ 08846
(Near Somerset Patriots Stadium)

Find Me On Social Media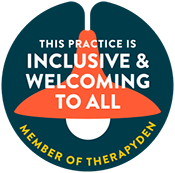 * Please note e-mail is not considered a secure way of communicating. Please refrain from providing any sensitive/private information about your situation.