While some children can benefit from individual play therapy, there are also many who can benefit from Family Play therapy.
As a Foundational Theraplay
®
Practitioner
,
parent(s) and/or guardian(s) join me with their child in sessions, to understand what their child needs and how to enhance their parenting skills.
​​Through tailored playful activities,
Theraplay
®
sessions
allow you an opportunity to gain a greater understanding of how to interact and respond to your child. This ultimately allows for a stronger bond and relationship between the family.
Potential outcomes of this type of therapy include:
becoming a greater expert on your child's needs
learning tailored playful activities and/or interventions to help your child feel more secure and confident
reducing your child's challenging behavior
increasing your sense of connection with your child
Not sure if this type of therapy is right for your family?
Contact me today for a FREE 20-minute Consultation.
* Please note e-mail is not considered a secure way of communicating. Please refrain from providing any sensitive/private information about your situation.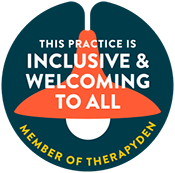 Photo by Daniel Filipe Antunes Santos